Back for day 2 with Gina Wynn!!!!!!
ME: Will is a very romantic character. Did you model him after someone?
GINA: Nope. :-) I tend to think any romance-novel male (any written by a woman, anyway) is more fantasy than real. And that's what Will is for me. Not perfect, but definitely fantasy. He lives in a different dimension, after all. :-D
ME: Did you have the end planned from the start when you began writing? Without revealing too much, what other ending did you have in mind?
GINA: The ending was almost exactly opposite. I actually have it written already, and I had to change it based on how the book was flowing, and - for lack of a better way to define it - what the characters wanted. If any readers are curious what the (completely unedited ending) was shaping up to look like, let me know. Although obviously it's a huge spoiler, so best to read What You Wish For first as a frame of reference. I also have various little bits and pieces I wrote as I went along - parts that never made it into the story, or helped me to get to know supporting characters better.
ME: WILL YOU BE RELEASING THE "VARIOUS LITTLE BITS AND PIECES" ANYWHERE? WATT PAD MAYBE OR A NEWSLETTER THAT WE CAN SIGN UP FOR?
GINA: I've considered it. I have an account on WattPad but I know readers there prefer finished stories.I've also had requests to write further stories in the Wish Universe and, truthfully, there are probably about 4 further stories I could write about the characters (a mixture of lengths) but I'm not sure any would capture the same feel as Wish, and they'd certainly be much more straightforward genre-style writing. So I'm not really sure I want to risk diluting Wish in that way. :-/ I'm undecided. Regarding newsletters, I know I should start one, and I'd love to because i love chatting to people, but I don't have a to to giveaway each month, and none of my children are badly behaved enough for me to offer them as prizes...yet. ;-)
ME: If you could choose anyone in the world to play Maggie in the What You Wish For movie who would you choose?
Same question for Will and Jake.
GINA: Eek! Oh nooooooo... I don't know. I'll be honest with you. I don't even know what they look like. They're British, but I don't really know. Anyone could play them, I suppose. :-D Let me think. How about...even before I saw Fringe, I kind of saw Will as a bit of Joshua Jackson, maybe. But Pacey's... he will be forever Pacey in my heart <3... eye colour is wrong. As a first-tie, I also considered Patrick Brammall. For Jake, I actually quite like Jake McDorman. But I'm open to all suggestions. I haven't seen anyone who has struck me as a Maggie. Maybe readers have some different - better? - ideas.
ME: I QUITE LIKE EMMA STONE FOR MAGGIE. I'VE NEVER QUOTE BEEN ABLE TO FIND A DEFINITIVE WILL THOUGH, SOMEONE I COULD SAY YEP THAT'S HIM.
GINA: I quite like that you can't because that keeps him almost real. His own man. :-D
ME: If you could pick any song to characterize Maggie and Will's relationship, what would it be? What about for Maggie and Jake?
GINA: I had a play list while I was writing, but I don't want to say too much about which song relates to which person/relationship. I pinned a few of the songs on my Wish Pinterest page, though, so people can head over there an listen to them. I end up with a loose playlist for everything I write - although some songs only end up on there by virtue of being so popular, and played so often, at the time I wrote the story that they became intertwined in my head. My Wish Pinterest board is here: https://uk.pinterest.com/ginawriteswords/what-you-wish-for/ Definitely the stand out two are John Legend - All of Me and Harry Nilsson - Without You, though. Again, I'm always glad to hear other people's suggestions. :-)
ME: Ok. Let's just put this out there. There is a rumor (*wink*) that this book touches on the taboo subject of adultery. How did/do you rationalize it in context with the storyline and what do you want to tell readers about the way it's handled?
GINA: Hmm. This is a tough one. Wish is definitely kind of morally grey in that area, but only in the same way Outlander should have been morally grey when Claire married Jamie. Is there adultery? Maybe. Does it feel like a cheating book? In my opinion no. The basic premise is that Maggie essentially has two husbands in two alternate worlds (so experiences two lives) but she struggles with that. How can she be married to two? How can she love two? I've made it sound a lot blunter than it is, because it's far more nuanced as the back story evolves. I've asked people if it feels like a cheating book and been told "Not at all" and one of my Goodreads reviews states: "I usually don't like a book with adultery. I'm a bit of a traditionalist, but the way this book was written just hooked me. I couldn't stop reading it and wanted to know what was going to happen." so different people clearly believe different things. :-) I think people are just going to have to read it and decide for themselves, in a way, because everyone's opinion will be different on how Maggie should have handled things. That's kind of one of the things I like about Wish. It isn't a simple from a to b storyline, and it certainly gave me plenty to think about while I was writing.
ME: AFTER READING WISH A COUPLE TIMES, ACTUALLY FROM THE VERY FIRST TIME, I CAN HONESTLY SAY IT NEVER FELT TO ME LIKE MAGGIE WAS CHEATING. SHE HAD SUCH AN EXTRAORDINARY SITUATION TO DEAL WITH, SUCH ADJUSTMENTS REQUIRED THAT IT DIDN'T MAKE SENSE TO ME WHEN I FIRST HEARD IT DISCUSSED THAT WAY. WOULD YOU HAVE MADE DIFFERENT DECISIONS IN MAGGIE'S SITUATION?
GINA: I don't know. I suppose that's part of where the story came from - the big "What If?" The start of any book, really. I think the important thing to remember if Maggie was never guaranteed which life she belonged in. I suppose that had an impact on the way she behaved.
ME: Maggie is presented with a very unique problem. Getting to know your other dimension husband is not something we usually get to do. Tell us what your other dimension husband would be doing
RIGHT NOW and what you would be doing.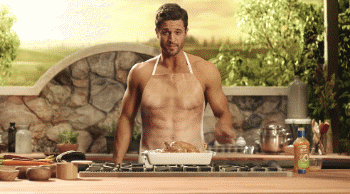 GINA: Giving me a massage? :-) I don't know. Maybe single handedly cooking me something to eat, wrangling my/our children and promoting my books. :-) He'd be good at all three, naturally.
ME: OK. THEN WOULD YOU HAVE A PREFERENCE TO WHICH ERA YOUR ALTERNATE DIMENSION IS IN?
GINA: Straight swap in terms of technology. Or somewhere more medically advanced so we're all safe from illness. But, then, if I was put in a position where I had to go to a completely different life/environment/world, the most important thing would be love, right?
ME: Name 2 things, if you could take them with you, that you would take across dimensions if you were in Maggie's situation.
GINA: In Maggie's situation? Maggie and I are quite different, but I couldn't imagine going anywhere without my children (there are three of them, soI'll just lump them into a group, for ease and save having to choose. ;-) ) I'd also need my laptop, although I'm not sure it'd work in another dimension. Maybe I could shove it in a bag with my notebooks, because I wouldn't want to lose all of my story ideas. Oh... I need a third thing, after all. I'd have to take my best friend, because how else would I cope? :-D
ME: THAT IS SO CHEATING ON THE ANSWER, BUT I'LL ACCEPT IT. ANY NEW STORIES ON THE HORIZON? ANYTHING YOU WANT TO TELL READERS ABOUT WHAT YOU WISH FOR?
GINA: I'll be forever in your debt if you give it a chance. :-)
Other stuff is coming. I'm a sloooooooow writer with an huge tendency for procrastination, but I have a couple of other books out there, and more ideas than I can keep up with. I also have a deadline that I should be working on right now. :-) I have a couple of other projects I am excited to get back to, although - very sadly - one was written with the devil as the main character before the lovely Tom Ellis stole my thunder with his portrayal of Lucifer, so that might be destined for WattPad, if I ever get it finished. :-) Like I said, I'm slow. (But hopefully worth waiting for!)